25 Sep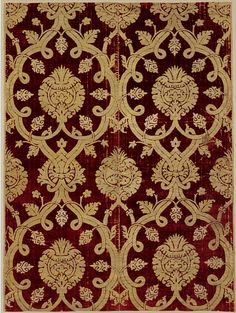 Egypt.
 Velvet fabric finds its origin in Egypt as early as 2000 BC. , better known as 'mukhmul'. Back then; it was regarded as a precious royalty item. Weaving of velvet fabric was done by hand. It required more fibers and was carried out in time consuming laborious steps. In the treasure list of Caliph Haroun al-Rashid, 500 bolts of velvet were discovered along with gold and precious metals.
By tenth century velvet fabric industry was mainly established at middle east and eastern Europe, mostly turkey, Greece and Cyprus.
Itlay.
 By 12th century, velvet fabric production started in Western Europe. Lucca, Venice, Florence and Genoa emerged as major centers of production of high quality velvet fabric. They were the major suppliers of the fabric to rest of Europe.
England.
 It was in 1278, when velvet fabric was first heard of in England. It started being used widely in drapes, upholstery, clothing etc.
China and India.
Around medieval times, the technique of developing silk velvets was developed in china and subsequently India as well. Throughout the middle ages velvet fabric was woven with silk called 'silk- velvet'. Linen was rarely used to reduce its cost and was called half-silk velvet.
Velvet fabric was mainly hand made and was for elite due to its high cost of production. It was only after mechanization of industries brought about by the industrial revolution that marked the production of mass production velvets on mechanized looms that it became affordable for others.
Velvet was initially used for drapes, upholstery, curtains etc. It was in 1970 that velvet fabric gained popularity as a clothing fabric. Sportswear companies like adidas started making jogging suits out of velour.
Velvet became a fashion fabric for both men and women in 21st century with actress Jenifer Lopez introduced her own line of velour fabrics.
Suggested readings
The Columbia Encyclopedia.
The Metropolitan museum of Art.
http://www.metmuseum.org/toah/hd/velv/hd_velv.htm